Steve Whyte Guitar Tuition Rotherham - South Yorkshire
Wednesday, 16 March 2011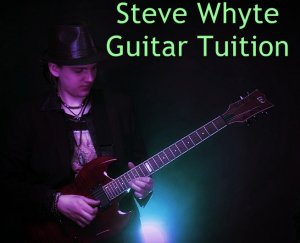 Item details
City:
South Yorkshire, England
Contacts

Steve Whyte

01709 730812
Item description
With over 12 years of experience in the music craft, Steve Whyte Guitar Tuition provides excellent service to individuals wanting lessons throughout the local area. Steve is a professional graduate musician and can teach all popular styles of music to complete beginners to advanced students.

Steve can impart the knowledge that he has learnt in academic institutes and also through his own personal experiences of gigging in order to prepare students to negotiate their own individual path in the music industry. As an experienced composer, he is also able to give composition lessons to any enthusiastic song writers that might need help in shaping their ideas. For complete beginners that have a passion for music but don't know how to play, Steve teaches the basic building blocks of playing guitar at your own speed and learning style.

For any intermediate to advanced students, Steve can provide the right tuition for pursuing music through the academic route such as popular music courses in schools/colleges/universities or guitar grades.

Steve's music qualifications include a Btech national diploma in popular music studies Triple Distinction, Grade 8 Guitar, B. A (hons) Popular Music Studies 2:1 along with over 12 years of experience playing and performing music in swing bands, orchestras, rock and pop groups, cover bands, metal bands and university bands. Steve also has experience in recording studios. Steve supplies one to one guitar lessons that are tailored to the individual requirements of the student to help them develop at their own speed and in their own musical style. The lessons are appropriate for a wide range of students of all ages and abilities. Lessons are competitively priced at £18.50 an Hour or £10 for Half an Hour
First lesson is Half Price!